For any of you who don't know (if there is anyone lol), Lon and I were married last Saturday, April 23. :) It was a beautiful event, and though I have yet to post pictures of it yet, you can read about it
here
and
here.
We cannot wait to go on our honeymoon, but unfortunately we will have to wait until June when my mother is out of school (she's a first grade teacher) and can babysit Alan for a weekend. We still are super excited to go and are grateful for the extra time to save more money! :)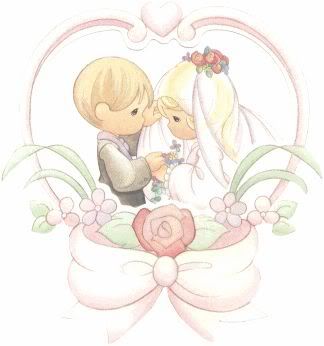 Via
Lol, sorry I just love
Precious Moments!
I had to put one on here, especially for the wedding! :) But I digress... We have finally decided on a place to have our honeymoon, and I'd love to share the exciting details with you!
We plan on leaving Saturday morning (Toddler free! Wahoo!!) and going to Chico Hot Springs Resort, by Livingston Montana. There we will participate in such activities as outdoor pilates, horseback riding, massage therapy, hiking, hot springs and swimming. And we will be renting the Honeymoon cottage for the night! Oh how romantic! :) Here are some pics of it!
Via
Via
Ooh cozy!! :D Then on Sunday after checkout, we will take the three hour drive to Yellowstone National Park for the afternoon. We will go view Old Faithful, Fairy Falls, the Paint Pots and other beautiful spots. We'll take the back way home, through Cook City and the switchbacks to Red Lodge, where we will have a late dinner together. Here is a beautiful photo of Fairy Falls, one of my favorite places in the Yellowstone National Park. :)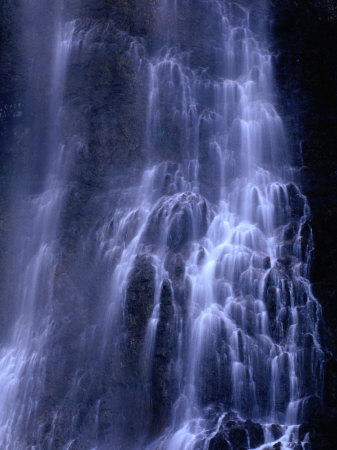 Via
I cannot wait until June comes, we will have such a great time! Chico Hot Springs or Bust! :P
In other news...
Art class was great today. All of my students were present and excited for the art show. Alan and Lon had helped me set up the show before class and everyone loved how creatively we did it (even though we ran out of tape). We made Spring Collages, Pipe Cleaner and PomPom Birdies, and drew an Easter Day Drawing. The majority of Alan's collage was of off-road vehicles and ATVs lol (He sure is his grandfather's grandson lol). But Alan helped Lon glue with the gluestick! Lon also helped make Alan's bird very artistic and colorful. Alan added his own abstract marker drawing on the picture, and togehter they glued the PomPoms on. :) Then Alan was able to do his favorite thing, draw with a pencil. His abstract version of the wedding and his Sunday morning Easter egg hunt (which I have yet to blog about) was quite interesting, especially when he added color. But I think you can make out the three of us and some Easter eggs. :) Good job lol!
Lon is still advancing on his hand invention. He has added bike cords to it, to help move the fingers more automatically. It keeps developing into something different (probably because of his ADHD lol) and now its become a grip enhancing glove. Its still nonetheless impressive. He showed me several laced up his arm in his glove the other day and wow! He needs to improve a few slight things, patent that, and start creating some cool stuff! He could make a serious new invention that would be quite beneficial to the common working man. :) Go hubby go!
No Top Two Tuesday today, though I'm not sure why. Most likely Easter. :) I will update soon and possibly have a late T2T post! Who knows! Good night! :)