Alan is doing tons better this morning, and only had one diarrhea blow out last night. He has two and a half hours left of his liquid diet, and he's no longer contagious after noon today. Unfortunately, that means that he will not be able to go to art class today. :\ But I'm just going to prepare him some "homework" so that he still gets his art projects for that week done. And I'm just thankful last night went billions of times better than Sunday night and that he's doing so much better today. He's starting to act like himself again, which makes me smile. :) Hopefully, he'll be able to go back to daycare by tomorrow. :)
And now, for Top Two Tuesday!!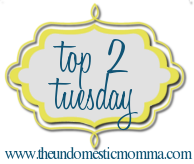 Top Two Things I Collect!!
#1
Elephant figurines
(This photo thanks to http://www.dinodirect.com)
I am obsessed, I mean obsessed with elephants lol, and I have been most of my life. I think they are beautiful, brilliant, elegant creatures. <3 I have been collecting elephant figurines as long as I can remember and have over 30 different figurines and maybe 20 different stuffed animals that are elephants. :) About half of the collection is displayed in my living room, on top of the entertainment center, and the rest is in storage. I once almost bought a 3 foot tall bronze elephant that was so darling, but it was going on $700 so I decided not to lol. :) My most expensive elephant would probably have to be my 12x12 wooden relief carving of an elephant carrying a trunk through the forest. It was probably $145.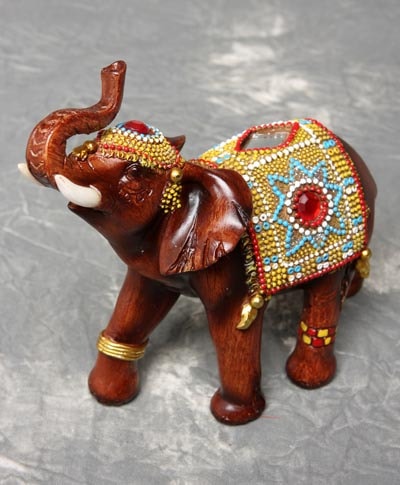 (This photo thanks to http://www.wholesalecentralnet.com)
Did you know that elephant figurines are a symbol of happiness and prosperity? Oftentimes they will be given away as gifts to bring the receiver good luck. The trunk needs to be high and the more elephants the better, according to lore. I never knew this until just know lol. Too cool! :) I love them so much, I have to put one more on here! :)
(This photo thanks to http://www.superiormartialarts.com)
#2
Books and Movies
I know its two things, but I consider them to both be in the category of multimedia. Hey just be glad I didn't do CDs too lol! :P
(This photo thanks to http://www.worldhum.com)
I love to read just about as much as I love elephants. Watching movies is a close second. I have started this habit of just buying every book I read or every movie I watch, instead of just renting. Oops! Lol so now my book collection is at 110+ and our movie collection is in the 200s. We have quite the collection of each too- from romances, to horror, to action, to comedy, to dramas, to Broadways, to anime, to children's movies. You name it, we've probably got it in either VHS or DVD. And with books, I have everything from Harry Potter to Walden 2 to Into the Wild to The Amityville Horror to Catcher in the Rye to Fear and Loathing in Las Vegas to Plato's Republic.
(This photo thanks to http://www.listal.com)
My most recent book added to my collection was my Water for Elephants book. Our most recent movie added to our collection was Tron: Legacy for Lon and Battle for Terra for Alan.
(This photo thanks to http://www.movieposter.com)