Happy Friday everyone! I work from 9:30 to 4 with an hour lunch break on Saturday but Sunday I have off! This weekend will be good for us. :)
Unfortunately, today is another rainy, windy day in the Big Sky. It is day two??? Or maybe day three of constant rain, but I guess that has been the case with almost half of the United States. This stinks for my family though because I have been trying to walk to and from work everyday, so that we can only use my car and save on gas. Lon keeps the car at home with Alan for emergencies and I walk to and from work. But today is the first day that Lon has declared it too rainy for me to walk lol. Darn. :) So I will be taking the car in and Lon will be left with his car for emergencies, which isn't that bad except that it has no gas lol. But for emergencies it will suffice. :)
Tonight, after work we are going to Grandma and Grandpa's house for dinner. We haven't seen them hardly all week, and Alan really misses them! Plus it'll be nice to have a good hearty meal for dinner. :) Can't wait!
But for now, here's Five Question Friday!!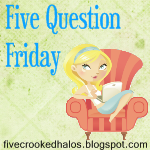 Do you and your spouse go to bed at the same time?
We normally do, unless he's just exhausted from the day and I have a blog to type out for the next day. Otherwise, we stay up together until one of us whines to the other lol. :)
A question for the ladies...What kind of facial hair do you like on your man?
Just as long as he doesn't grow a System of a Down beard, then my man can have whatever facial hair he wants. I like my facial hair lol. :) And boy, does he look good with some hair on his chin. Ooooh another advantage to him being a SAHD now, no shaving! :P
And for those who don't know what a System of a Down beard is... For your viewing pleasure!

Via
What's the worst vacation you've ever taken?
Thinking back, I don't really think I've ever had a bad vacation, so I definitely don't have a worst vacation lol. Most of the time when I go on a vacation, I'm so excited to be on vacation in general that I have a great time. :) I know, I know... I'm lucky lol. :P
What's the first-ever blog you followed?
That's easy. It was Jill (haha see why I chose her??) at The Real Life of a Red Head. I absolutely adore this woman, she has been through so much and is so very strong because of it. :) Check her out please!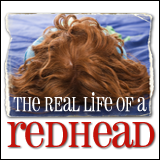 Do you enjoy amusement parks?
I do, though unfortunately I have not gone to one since I was in high school. The last amusement park thing I went to was Disneyland, and that was in '07. But I absolutely cannot wait until Alan is a year or two older, because we are taking him to Lagoon in Utah!
Via
I have never been there myself, but Lon has (he is originally from Utah) and has had many good memories there. I cannot wait until the three of us can go create our own good memories together! Hopefully next summer or the one after that! :)