I am sooooooooooooooooooooooooooooooooooooooooooo endlessly grateful that its almost the weekend. I am so beat from this week, and we have quite the eventful weekend planned.
Saturday is Alan's second cousin Sophie's first birthday party and my friend Chelsey's wedding, which Lon and I will be attending toddler-free!! Thanks to Grandma Melanie! Then Sunday is of course Father's Day. :) Alan and I will be treating Lon to a nice hike in Red Lodge. Alan also made Lon a wonderful card. I hope everyone else has a grand weekend as well!
And now onto Five Question Friday!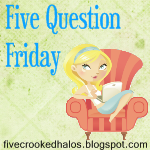 What is your favorite summer time activity?
Swimming! Alan went swimming without me yesterday (Grandma Melanie and my siblings took him while I was at work) and I was sooo jealous! Lol my favorite thing to do during a hot summer day is just jump in the pool and float. Or logging is fun as well.
This is a photo of my favorite place to swim and go logging! Canyon Ferry Lake! Our fourth of July destination! Whoo! :D
Via
Oh wait, you lovely bloggers don't know what logging is lol! Logging is a swim activity created by the Welch family (my mother's side). You find a nice long log, preferably without spiders lol. Then you haul it to the lake, and push it out. Once out deep in the water, you and up to four other people take turns pulling yourself onto the log and straddling it. The trick is to get everyone on the log and then have one of the end people stand up, still with everyone on, and dive or jump into the water. Its a wild sort of redneck game we like to play. :P
Do you have one laundry soap you stick to, or do you buy whatever's on sale?
I buy whatever is on sale. I am a cheapo lol. :P
What is your favorite dinner to make in the summer?
I like to barbecue actually. Now I'm no cook like my father, he knows how to make his meat taste delicious! But I can cook a burger and not burn it lol. I love to make burgers and hot dogs, salads, veggies, fruit and chips for my summer dinners. :) It makes for a pretty easy dinner and its delicious!
Via
Do you have any talents?
I have a few lol.
I am an artist, I mostly do 2D oil paintings and pencil drawings but I have been known to do a 3D sculpture every once and a while.
I also am a dancer. I have been dancing since I was five years old, I had 12 years of dance schooling, taught dance for a year and a half, and can do many different styles of dance.
Via
If you could instantly be an expert in something, what would it be? Why?
Just about any foreign language. I would love to be bilingual or fluent in several languages, but I just don't have the time to learn a new language. It would be the coolest to learn how to speak Danish, German, French, Italian, Japanese and Chinese.